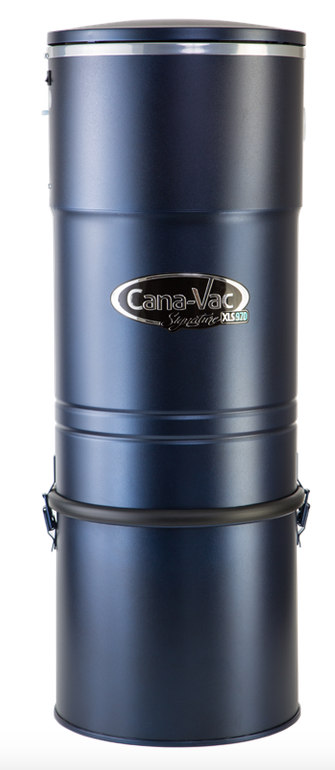 100% Bacteria Free

A central vacuum system with outdoor exhaust removes 100% of all viruses, pollens, and bacteria and expels them safely out of your home.

61% Reduces Allergy Symptoms

According to a clinical study at the University of California at Davis, a central vacuum system reduces allergy symptoms by as much as 61%.

5 X The Power

With up to five times the power of a conventional vacuum cleaner, a Cana-Vac central vacuum system will help keep your carpets looking newer.

Economical Investment

Unlike a canister vacuum, a central vacuum system is an economical investment in the resale value of your home whether it's newer or older.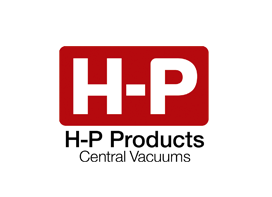 H-P Central Vacuum Systems offer several types of whole-house central vacuum power units- Disposable Filter Bag and Inverted Filter Cyclonic. All are full-featured, powerful systems that provide a superior cleaning experience. H-P power units are rated by square footage. The best system for your home may be rated at a higher square footage based on your particular home layout and chosen system options. Your dealer will recommend the unit that will provide you with the maximum cleaning power. Most H-P Power Units are covered by our Limited Lifetime Warranty.
Disposable Bag Power Units
H-P Disposable Filter Bag power units take central vacuum cleaning to the next level by ensuring you never have to touch the dirt, even when the vacuum is full! H-P Disposable Filter Bag units feature durable, triple-layer filter bags that do not let any dust escape. Since the outside of the CleanShield™ bag is never exposed to dirt, neither are you. Simply remove, seal and replace the bag ensuring the cleanest experience possible. Bag filters particles as small as .3 microns.  
DB5000, DB7000, DB8000 and DB9000 are great choices for Hide-A-Hose systems. Exhausting outdoors is optional,making the DB line a great option for retrofit applications and in situations where the unit cannot be installed close to an exterior wall of the home. 
Eliminates 100% of vacuumed dust and allergens from your home


Replaceable 6-gallon filtration bag filters particles as small as .3 microns

Powerful, high-performance motor delivers strong vacuum power

DB7000, DB8000 and DB9000 Models features a permanent CarbonCapture® Filter to elminate carbon dust from escaping the motor compartment. The CarbonCapture Filter is designed to last the lifetime of the motor.

Lifetime Limited Warranty


The Power Unit.
Heart of the vacuum.

We were thinking that your central vacuum power unit should fit your needs—be innovative, efficient and quiet—by design.

The Electrolux Oxygen central vacuum system is sleek and quite, yet robust and powerful. It offers intuitive and convenient product features combined with easy-to-use advanced information displays.

We offer 3 Oxygen models and a QuietClean metal power unit, varying in features and performance—designed with you in mind.

Patented sound reduction technology integrated in the product design ensures ultra-quiet operation.

Exclusive, maintenance-free GORE-TEX self-cleaning filter or use an optional paper bag filter for even more hygienic dust disposal.

High-efficiency motor technology delivers optimal cleaning performance with lower energy consumption.